Remember September 11 on Patriot Day - Patriotic Lady Liberty statue with a US flag and word art in remembrance of all who died or were injured in the USA September 11, 2001.
God Bless America - we will never forget. This Patriot Day graphic is also available as a free full color printable poster, and a Remember September 11 coloring poster.
Remember September 11 Graphic
Please feel free to post these commemorative graphics and link to this page for friends to download their own copy.
September 11 Remember Clip Art
Click image above to enlarge
Printable 9/11 commemorative posters, 2001 or 2011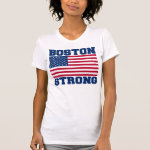 BOSTON STRONG T-shirt by zarenmusic
Browse other Boston T-Shirts