First Birthday Party Themes for Girls or Boys
Top 10 1st Birthday Themes
Choosing a first birthday party theme is fun and exciting. Your baby's first year is an important milestone, and his or her 1st birthday will probably be a party for adults as well as a few children.
Your baby's first birthday party is a memory you're making for your child, so choose a theme that fits your style and your child's preferences or nursery decor.
First tooth, first steps, first words ... 1st Birthday!
Party themes for first birthdays change from year to year, ranging from popular cartoon characters to classics like toys, cupcakes, zoo animals, circus and pets.
You can select a popular theme from party suppliers that will include coordinated party goods, or you can design your own theme and buy your supplies to match.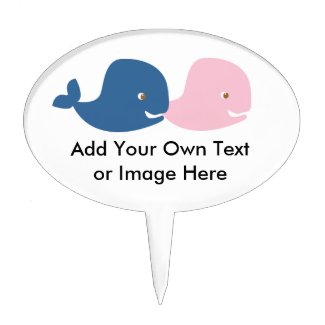 Custom Party Cake Pick
by
TeachersPet
Find additional
Cake Toppers
10 Popular Party Themes for 1st Birthday or 2nd Birthday Parties
Here are 10 of this year's most popular 1st or 2nd birthday party themes for girls or boys:
Cupcake - one candle on a cute cupcake, suitable for boys or girls first birthday party fun
Lady Bug - favorite for little girls first birthdays, cute as a bug baby girls.
Princess or Prince - one or the other, or both. Classic favorite for little girls 1st birthdays is a princess or fairy princess, and Little Prince or King for a Day for boys turning 1.

Owls - Whooo's turning 1 or a Forest Woodland Theme, for girls or boys
Farm Friends - John Deere gear and all the cute farm animals are trendy and lots of fun for everyone
Wild West - little buckaroos will adore a cowpoke theme party for cowboys or cowgirls. This is a popular theme party for all ages, really.
Airplane or Hot Air Balloon - flying high on my first birthday, up up and away
Construction - carpenter, handyman, tools and fun stuff
Baby Dinosaurs - classicly cute dinosaurs and popular dino characters are hot
Safari - jungle classic theme with friendly beasts and lots of fancy birds
The secret to a successful first birthday party success is to keep your baby's 1st birthday party theme related to your child and you family and make it simple. Then invite friends and family and celebrate your little one's first year of life with joy and merriment.