Christmas Angel Paper Garland Cut Outs
Design a cute holiday garland or swag for your windows, doorways or tabletop with this color and cut out angels paper garland pattern.
Easy to make angel swags: print swag patterns on heavy paper, then color in and cut out the two strips of connected angels from each sheet. Glue or tape two swag two sections together, matching the stars on the wing tops.
To make a longer garland or swag, simply print more sheets. Make as many angel sections as you need and keep connecting them together.
Accordion pleat your angel Christmas garlands by folding on the wing overlaps, or leave the swag flat. Drape your angel bunting swag in the branches of your Christmas tree, paste it to a poster board or attach to windows, doors, or bulletin boards.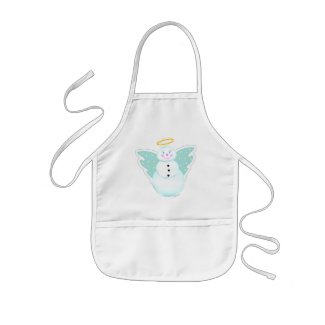 Little Angel Apron by imagefactory
Get this custom apron at Zazzle
The basic angel choir template can be used for many different arts and crafts projects for children or adults. Trace and cut, enlarge or shrink, combine to make swags, and so much more. Use your imagination with this basic shape template.
These templates are my original design based on my own drawings. You may use them without charge for personal or classroom use only; they may not be sold or distributed in print or on other web sites or as prints on items you sell. Please share this project using a link to this page with Pinterest or other social tools.
You might also like this Christmas angels mandala clip art
More Cut Out Patterns and Projects